Acknowledgements
Never doubt that a small group of thoughtful, committed, citizens can change the world.
Indeed, it is the only thing that ever has.
— Margaret Mead
Project Development Committee:
John Melvin, State Urban Forester, CAL FIRE
Nancy J. Hughes, CaUFC Executive Director
IUFC Steering Committee:
Nancy Sappington, President
Susan Sims, Vice-president
Dr. Fred Roth, Secretary
David Roger, Treasurer
Rebecca Latta, Board Member
Pamela Pavela, Board Member
Mark Porter, Board Member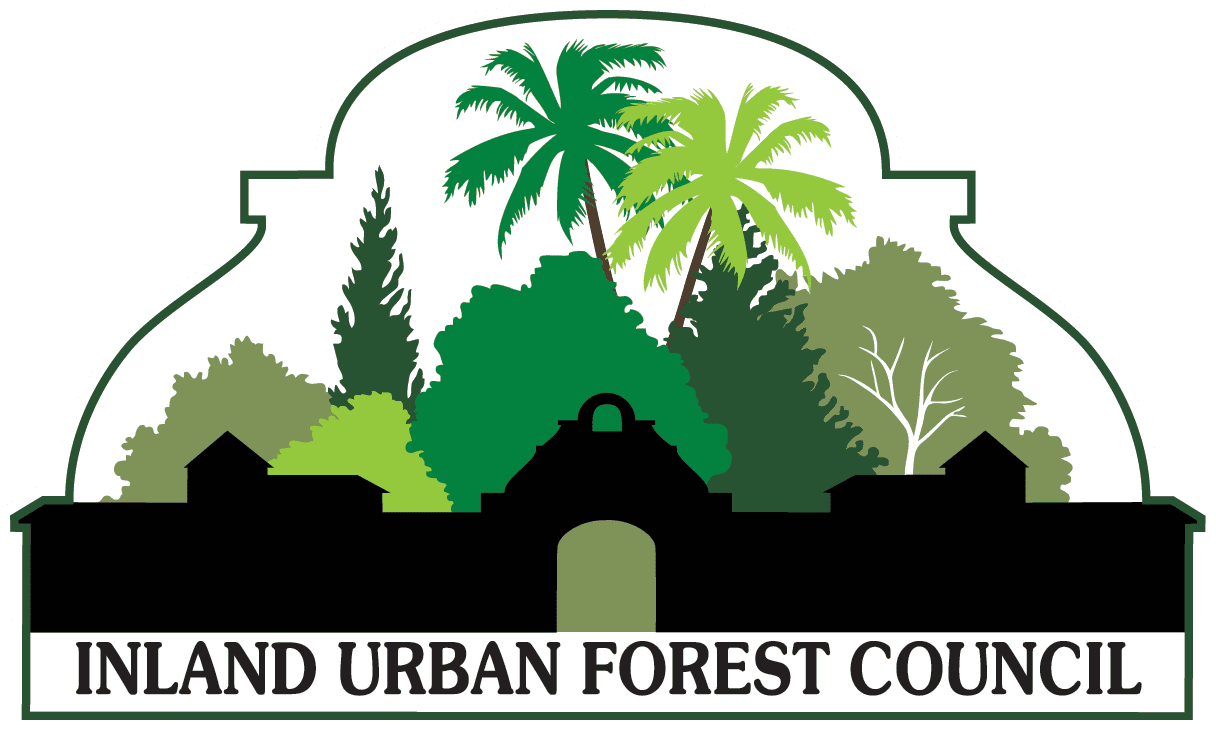 Thank you for your help and support of this website!
The Toolkit Background
In the late summer of 2007, members of the steering committee of the Inland Urban Forest Council (IUFC), a regional affiliate of the California Urban Forests Council (CaUFC), saw an opportunity to solve what they considered to be a huge gap in the management of urban forests in California and nationally. They recognized that there was a lack of consistent planning for urban forest development and management. This shortfall was perceived as partly due to lack of time that urban foresters could devote to plan development and partly to the inability of small communities and other organizations with responsibility for urban forests to hire or contract for the services of an urban forester.
An opportunity presented itself in the form of a grant program announced by CAL FIRE. The IUFC project development committee, Deborah Day, Nancy Hughes, Dave Roger, Fred Roth, Mark Porter, Susan Sims, and Andy Trotter, developed a plan of work and a budget to employ writers and Web developers to create what became known as the Urban Forest Management Plan (UFMP) Toolkit. Eventually, the proposal was funded with the California Urban Forests Council serving as the financial and administrative agent for IUFC. The development committee selected the writers and Web developers, Ted Swiecki and Liz Bernhardt of Phytosphere Research, and continued to work with them until the Toolkit become a reality.
In 2011, IUFC worked on another CAL FIRE grant project that tested how best to facilitate use of the Toolkit by urban forest managers. When the project ended in December 2012, 25 comprehensive new UFMPs were delivered to CAL FIRE.
This 2.0 version of the UFMP Toolkit, completed in spring 2016, is the result of another grant from CAL FIRE to upgrade the site, make it more user-friendly, and implement some of the changes that were suggested during the 2011 implementation project. We consider it an example of how a few overworked volunteers with little more than a vision and a desire can leverage resources to accomplish high goals. We hope you find the Toolkit useful as you seek to grow and maintain your urban forest.
The Urban Forest Management Plan Toolkit site was developed by the Inland Urban Forest Council with funding from CAL FIRE and U.S. Forest Service, and with administrative assistance from California Urban Forests Council.
DISCLAIMER: No endorsement of products, services, or viewpoints is intended, nor is criticism implied of similar products, services, or viewpoints that are not mentioned.   Last updated June 14 2016.